A woman successfully leading her family business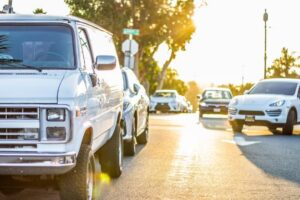 Name of the provider / Family business 
Professional sector and company size 
Moving services /160 employees 
Need/problems/challenge addressed 
Sarah Dockx co-manages the Dockx family enterprises with her brother. Their company was founded by their father in 1979 as a truck and van rental business. The company quickly expanded, and now it is active also in providing moving services (among others bodywork, transport, removals, and storaging). Sarah started her career in the company at the age of 24, and has worked her way from the bottom up to the top management. 
Nowadays, she is the Managing Director at Dockx Movers. Dockx Rentals is headed by her brother, Joeri. The two companies have a commonly set strategies, but feature separate accountants and marketing specialists. Apart from having separate fields of action, the two siblings put their different talents into action in the family enterprise. Joeri specialises in innovation and creating customer value, while Sarah excels in process efficiency and reorganisation.  
Managing the family enterprises together can be a tough task and the two siblings are making sure their family ties do not interfere with the companies' vision. Therefore, they have prepared for several scenarios with the assistance of an external speaker who helps them navigate family dynamics. 
In her testimony, Sarah Dockx underlines the importance of discussing everything and not being afraid to fail. Furthermore, she opines that frictions and tensions are part of the process and help an individual and a company find the best direction to steer to. Trusted external voices are always valuable for the company, since they provide a neutral opinion, detached of family biases, and can help the management decide with more clarity. 
Speaking also in her capacity as a mother, Sarah Dockx observes that it is difficult to find the right balance between business and family. However, she is certain that the two are reconcilable. One can acquire valuable lessons from managing a business and apply them in the family context and vice versa. Both within a family and within a business, embracing clear, honest, and open communication is the key to reach mutually beneficial agreements and move forward.