Being a business woman in the 60s, 70s and an example of good management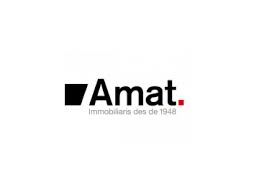 Name of the provider / Family business 
Professional sector and company size 
Real estate, 75 employees 
Need/problems/challenge addressed 
Innovation, Ownership, Succession 
https://www.damoslacara.com/amat/  
Phone interview 
https://www.amatimmobiliaris.com/en
Four years into starting a real estate company, tragedy struck when the owner, a visionary entrepreneur, passed away. His wife decided to carry on the business. Concepció Amigó courageously took over the management of the company, despite the difficulties women faced in the business world, exacerbated by the dictatorial regime in Spain during that time. Her perseverance and determination, coupled with the education she received as a child in the Republic, contributed greatly to the survival of the company during these turbulent times.  
Because of the difficulties she faced as a woman in the business world, she decided to hire only women. She knew how difficult it was for them to build a career and wanted to give them the opportunity that many did not have. 
Years later, as the political landscape changed and Spain moved towards a more democratic society, the widow's two daughters, Imma and Joana Amat, began to play an increasingly active role in the company. Recognising the importance of succession planning and the need for a smooth transition of leadership, the daughters worked together on a comprehensive strategy to ensure the continuity of the business. They engaged a consultant to develop the plan. 
First, they explored the possibility of hiring a managing director from outside the family. However, the exorbitant costs involved forced them to seek an alternative solution. Based on their collective experience and desire to retain control of the business, the daughters reviewed their options and found a possible solution within their own family. The eldest daughter's son, Guifré Homedes Amat, an engineer by profession, decided to study management to acquire the necessary skills to run the family business. 
Guifré's international experience, gained during his working years abroad, became a valuable asset to the company. Equipped with a combination of technical and business expertise, he took on the role of managing director and set out to internationalise the company. His global perspective and understanding of different markets enabled him to successfully expand the company's reach. 
 The family recognised the importance of their achievements and the value of their succession plan and began to actively participate in conferences and forums that dealt with family businesses. By sharing their experiences and insights, they wanted to help other family businesses overcome their unique challenges. Through their contributions on these platforms, they offered guidance and inspiration to others who aspired to similar success. 
 The real estate company's transformation from a tragic loss to a thriving international business is a testament to the family's determination and adaptability. Their story serves as an inspiration to family businesses around the world, showing that with determination, strategic planning and a supportive community, even the most difficult circumstances can be transformed into opportunities for growth and prosperity.