From unemployed to one of the most successful BG cosmetic company owner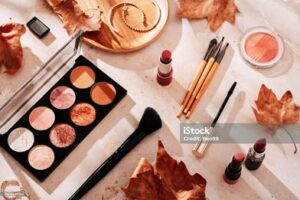 Name of the provider / Family business 
Professional sector and company size 
Cosmetics and hair care products, 420 employees. 
Need/problems/challenge addressed 
In 1991, engineer Georgiev was deputy managing director of the state enterprise "Perfumery and Cosmetics". With the changes in the Bulgarian economy, including the closure of state enterprises, Georgiev became unemployed. He used his expertise in the perfumery and cosmetics industry to find a solution – a company with the same focus as at his previous workplace. Due to limited capital, he started trading.
After generating some funds through trading, Georgiev and his family participated in the first land auctions in the village of Yagodovo in 1993 and secured the land for their current production facility. Within a year, they started producing lipstick. With his knowledge of the market, Georgiev began importing raw materials from Germany. Later, hair care products were added to the production.
Georgiev's earlier involvement in the production of licenced products for L'Oreal contributed to their initial success. With this experience and knowledge of materials, Rosaimpex developed its first original Bulgarian hair dye. They revolutionised packaging by putting the dye in a bottle instead of the traditional packaging, attracting attention at the Plovdiv trade fair. Their determination led them to invest in technology and focus on dyes, the best-selling cosmetic product. Gradually, about 100 new private companies emerged in the same industry, and this was the milestone for the internationalisation of the company.
Today, 82% of the Rosaimpex cosmetic products are successful on the international market. Their recipe for success is a combination of training, skills and integrity that ensures timely payment and proper conduct towards contractors. The remarkable success and development of Rosaimpex is also the result of the efforts and training of the successors – son and daughter of the founder Georgiev. Milena and Atanas were involved in the production process from an early age. Engineer Milena Georgieva now heads the R&D department and is the marketing director, while Atanas Georgiev is the company's commercial director. Her father, the founder, is the CEO.
Dimitar Georgiev has made few attempts to form partnerships with people outside the family and considers this a mistake. He advises his children to protect the family business and avoid outside influences. He stresses the importance of being careful even with friends, as outside people can cause complications.
In summary, Rosaimpex demonstrates a successful journey through succession and internationalisation. Their ability to adapt, innovate and pass on values to the next generation has enabled them to survive in a competitive market. The family's commitment to professionalism, tradition and integrity has built their brand's reputation at home and abroad.