The benefits of CSR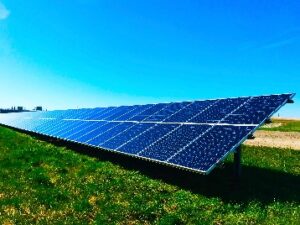 Name of the provider / Family business 
Professional sector and company size 
Wholesale trade (intercompany trade) of wood and construction materials, 50-250 employees 
Need/problems/challenge addressed 
Development: Participating in company development programs (skills) 
https://www.denismateriaux.com/
Denis Matériaux began in 1979 when Désiré Denis, originally working in the trade of fertilizers and soil products in Guignen, France noticed that his farmer clients always had construction work to be done. This led to the idea of creating a materials company. That year, with his wife, Yvette Denis, they founded Denis SMA (Agricultural Materials Company). The company started with a team of 7 people and would transition to trading bricks, concrete blocks, insulation products, sand, and slate, growing to employ 150 people today. Now, the group operates around thirty points of sale located in the regions of Brittany, Normandy, and Pays de la Loire (northwestern France).
To preserve its family-owned and independent status, Désiré Denis invited two of his children, Rachel and Renan Denis, to join the business. In 2010, Rachel and Renan assumed the role of General Managers, taking over from their parents. Renan and Rachel Denis have been at the forefront of adopting an innovative approach to corporate social responsibility (CSR), emphasizing local sourcing and conducting thorough life cycle analyses of their products.
According to a The Conversation article, family owners often exhibit a distinct long-term perspective compared to CEOs in non-family firms. This unique outlook stems from their desire to ensure the prosperity of their company for not just the present, but also for the benefit of future generations, including their children and grandchildren. This forward-looking approach leads family owners to prioritize initiatives that enhance their company's reputation and foster stronger connections with employees, suppliers, and the communities within which they operate. By embracing a multi-generational mindset, family owners are inclined to invest more time, effort, and resources in building enduring relationships and sustainable practices, ultimately contributing to the longevity and success of their businesses.
In line with this forward-thinking approach, Rachel Denis says "Green accounting will become increasingly important. We are accountable for everything we take from nature. We must be aware of this. We work for the future generations." To further support and advance this approach, the company hired a CSR manager in 2021. Additionally, they decided to bring in three investment funds – supported by BNP Paribas, Société Générale, and BPI, along with an external administrator. Thus, the board has expanded from two to five members, opening up access to valuable expertise and resources.
The company's CSR initiatives, which include the adoption of heat pumps, LED lighting, and the utilization of wood waste for fuel, showcase their dedication to energy efficiency and waste reduction, not only demonstrating their environmental responsibility but also enjoying cost savings through reduced energy consumption and improved operational efficiency. The company plans to take the next step by equipping all of its buildings with photovoltaic panels and recently launching Denis Solaire, offering a portion of its capital to employees and the rest to external investors, with the objective of producing 30% of their own electricity consumption.