Achieve innovation and development involving age diversity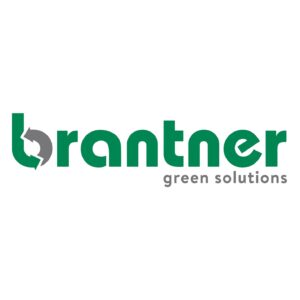 Name of the provider / Family business 
Professional sector and company size 
250-5000, Waste Management 
Need/problems/challenge addressed 
Achieve innovation and development involving age diversity 
Management Gruppe | Brantner Gruppe 
The history of the Austrian family company Brantner with headquarters in Krems an der Donau (Lower Austria) begins in 1936 when Walter Brantner sen. (born 1910) founded a taxi company and later a travel agency and bus company.
In 1960 his son, Walter Brantner Jun. (born 1940) joined the family business and began to continuously build up a national and international transport company. In 1976, Walter Brantner Jr. took over responsibility for the waste disposal and municipal services divisions. At that time, services were offered to the first municipalities in Lower Austria. Since the early 1990s, due to the know-how and visions of Walter Brantner junior, the business areas of transport and logistics as well as waste disposal and municipal services were continuously expanded in Western and Eastern Europe such as Germany, Luxembourg, Slovakia, Slovenia, Serbia, Romania and the Czech Republic. In 2000, Bernd Brantner, Walter Brantner Jr.'s son, joined the company, and the steady growth of the company continued, with the Brantner Group expanding into Turkey.
Five years ago, the Brantner Group became leading in future-oriented waste management with the most intelligent 4-axle laundry carts, followed by the implementation of extensive digitisation processes. In the following years, the company started the construction of Erdenreich, Austria's most modern compost and soil manufactory in Krems-Gneixendorf, which was a starting signal for the expansion of the processing plant for the de-metallisation of waste incineration slag in Hohenruppersdorf. At that time, the Brantner Group withdrew from the German market and sold the German branches, and concentrated on other projects such as the establishment of the "Digital Solutions" department or the species protection concept "Bees near Brantner".
Today, the group is managed by the family's 3rd generation. The board of directors consists of family members and professionals, who set the strategic alignment, supported by the family council. Walter Brantner is the managing director, and his brother Bernd is the managing director of the branches Green and Logistic Solutions. Other members of the board of directors are the professionals Martin Spitzer, Peter Koppensteiner, Josef Scheidl, and Stefan Tollinger.
Through the past 87 years, three generations of family members have been the managers of the Brantner Group. This time has brought a great number of meaningful innovations but has also led to certain conflicts between the generations. These conflicts could be solved through the awareness of the benefits of bringing together experience and innovation, without specific regulations. However, considerable expansion and innovation were possible through the establishment of a family governance mechanism that includes a family council and a commitment to innovation and expansion. In regular meetings, the family council decides on expansion and innovation implementation strategies.
The success is based on the family members´ openness to innovation strategies and new business segments, but following a reasonable risk tolerance; furthermore, through the family council which consists of all generations involved in the company, bringing together tradition, experience, and new perspectives.