Honest approach to Wine, and respect for Nature and the Client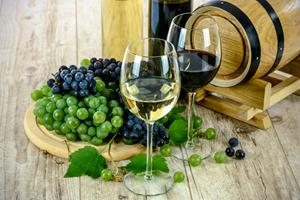 Name of the provider / Family business 
Professional sector and company size 
Vinegrowing and winemaking. Less than 50 employees. 
Need/problems/challenge addressed 
Succession, Internationalization 
https://www.ey.com/bg_bg/family-enterprise/ey-family-business-book-in-bulgaria-2017
Villa Melnik is a relatively new winery located on its own 300 hectares of vineyards near Melnik. Designed to capture the magic of winemaking, Villa Melnik's vision and realisation as a family business belong to Eng. Nikola Zikatanov. Militsa, Nikola Zikatanov's daughter, studied marketing in Boston and continued her education in the UK. She returned to Bulgaria to join the family business. 
Alexa Zikatanov, the son, is a first-year student at the University of Food Technology in Plovdiv, specialising in wine and beer technology. He is happy to work in the family business and enjoys the different aspects of winemaking. His goal is to one day produce award-winning wines. Through his active involvement in the running of the winery, in the family council and in various discussions, Alexa gains valuable experience and passion for the business. 
Villa Melnik is known for its innovative approach to winemaking, and one of its successes is the creation of the orange wine. Originally experimented with by Nikola Zikatanov and the winemaker, this white wine fermented with grape skins using red wine techniques became a hit and was awarded the title of "Bulgaria's No. 1 Specialty Wine of 2017" Such inventive efforts have contributed significantly to the reputation and growth of Villa Melnik. 
Villa Melnik's internationalisation strategy revolves around forming synergistic partnerships with other businesses in the region. Collaboration with several hotels in Melnik and Sandanski (nearby towns) is expected to create mutually beneficial growth opportunities. Militsa's initiative to map wineries and tourist attractions in the region is good for promoting the region as a wine destination. 
Communication as a core value: Villa Melnik's success can be partly attributed to the family's emphasis on communication. Open discussions, shared visions and collaborative decision-making have led to fruitful results. The ability to openly express ideas, encourage innovation and engage in constructive dialogue has fostered a strong sense of belonging within the organisation. 
Villa Melnik is an example of how a family business can successfully combine succession and internationalisation by embracing communication as a fundamental value. The active involvement of the younger generation, Militsa and Alexa, ensures continuity and new perspectives. With innovative winemaking techniques and a commitment to partnership and growth, Villa Melnik's vision of remaining a boutique winery while embracing global opportunities is poised for further success. Through effective communication, the Zikatanov family has created a thriving business that is both rooted in tradition and open to new opportunities